In early May, we enjoyed a road trip through southeastern New Mexico.
The region was unusually hot and dry, but the scenery was striking and its residents welcoming.
During five days, we visited a UFO museum, toured the small town where Billy the Kid gained fame, hiked on white sand dunes, and ate more burritos, enchiladas and tacos than we thought possible.
Following a night in a hotel near the El Paso, Texas, airport where the road trip began and ended, we set out to explore the towns of Ruidoso, Lincoln, Roswell, Carlsbad, Alamogordo and Las Cruces.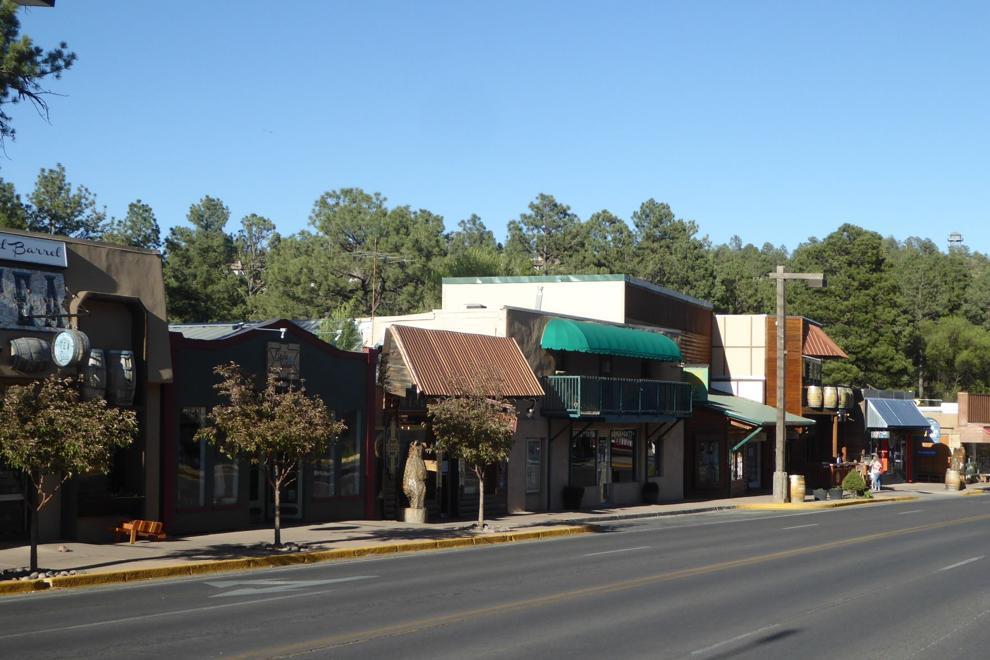 Day Uno: We headed north through Alamogordo to the mountain resort town of Ruidoso.
Following a shortstop at Inn of the Mountain Gods Resort and Casino to brave our first zipline adventure across the resort's Lake Mescalero, we drove into town.
Ruidoso is probably best known for horse racing but the season was yet to begin so we stopped at the Noisy Water Winery and sampled winemaker Jasper Riddle's Red Chili and Green Chili wines.
Then it was on to the historic western town of Lincoln to spend the night in the antique-filled Wortley Hotel.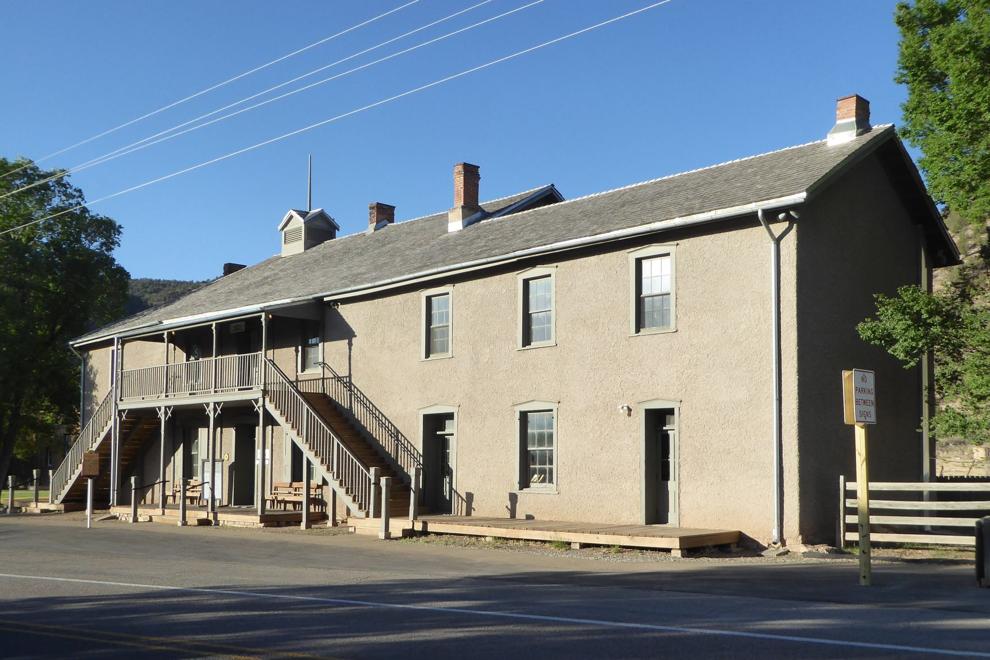 Day Dos: After breakfast at the hotel, we strolled through the historic town that gained widespread notoriety in the late 1800s as the site of the Lincoln County War during which Billy the Kid became a western legend.
Lincoln is little changed from the late 1800s and many of its buildings comprise a state historic site.
Lincoln proved to be one of the trip's most interesting stops and we plan to write a column about the town.
An afternoon drive to Roswell was a transition from the old West to space aliens.
A mysterious 1947 incident northwest of Roswell was initially reported as the crash of a flying saucer. While subsequent reports indicated the object was a weather balloon rather than a flying saucer, Roswell was to become UFO Central.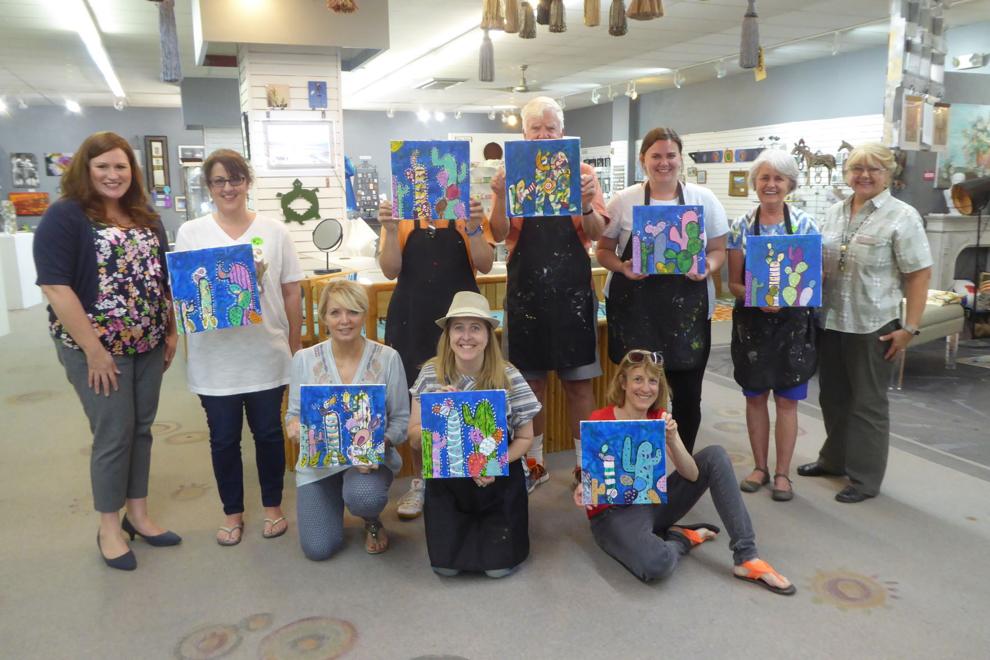 The UFO Museum and Research Center in downtown Roswell is a must for visitors interested in flying saucers and government conspiracies.
While UFOs are Roswell's primary draw, the town is proud of its three art museums and art galleries. We visited Main Street Arts/The Gallery and demonstrated our lack of creative talent during a paint party despite excellent guidance from artist Peggy Prantz.
Day Tres: Following a night in Roswell, we headed to Carlsbad, along the way stopping in Artesia to visit the town's small but interesting historical museum.
Upon departing the museum, we were steered to the nearby city library to view a huge Peter Hurd mural. Both the museum and library were fun visits, in part due to the hosts' warm welcomes.
We had previously visited Carlsbad's massive caverns so this time we headed for the Living Desert Zoo and Gardens State Park.
The accredited zoo includes hundreds of Chihuahuan Desert plants and is an excellent spot for bird watching. Departing the zoo, we stopped to view regional and Southwestern art at the Carlsbad Museum and Art Center.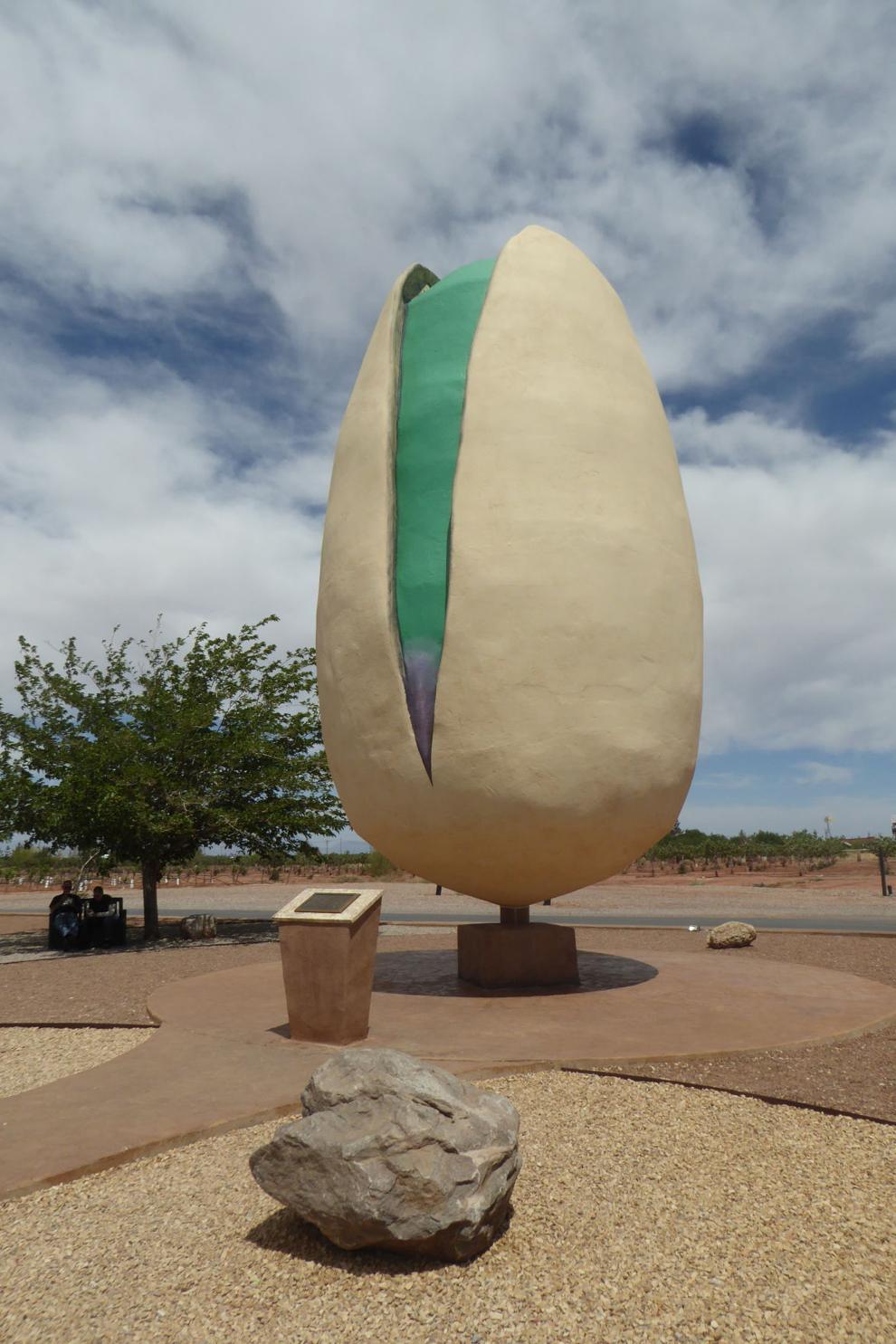 Day Cuatro: Leaving Carlsbad, we drove west on US Highway 82 through scenic mountains on our way to Alamogordo.
A short distance outside Alamogordo, a giant roadside pistachio levitated our vehicle into the parking lot of McGinn's Pistachio Tree Ranch and Country Store. What a great place this was!
While browsing through the store, we met owner Tim McGinn who told us about the ins and outs of pistachio growing. Afterwards, we devoured more than our share of his samples.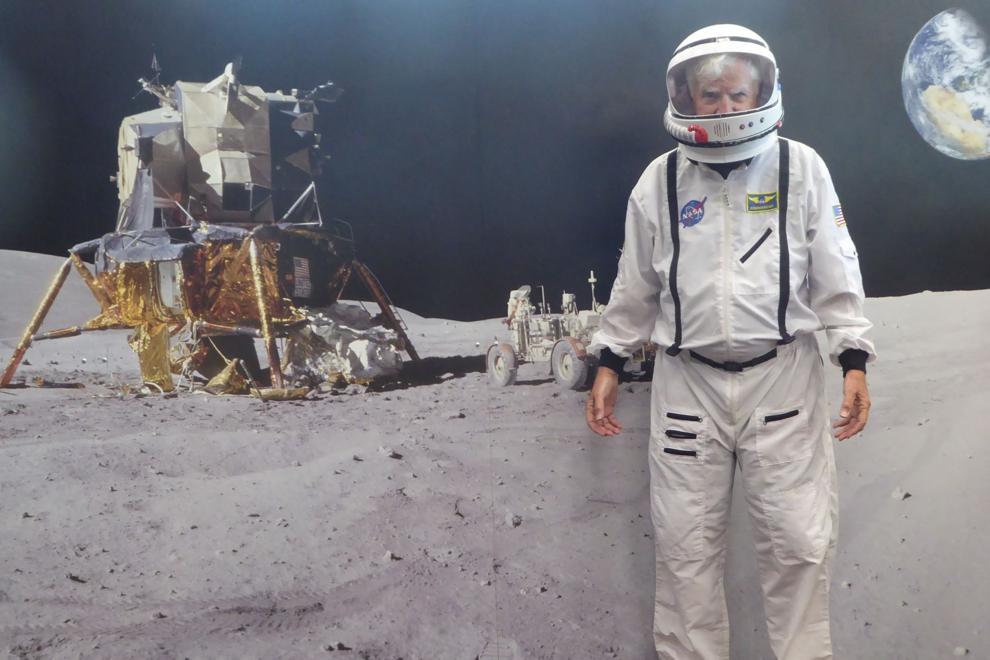 With full stomachs, we headed for the New Mexico Museum of Space History.
Established as a hall of fame to honor space pioneers, the museum is filled with impressive exhibits including a wonderful interactive piece of equipment that allowed us to attempt a simulated space shuttle landing.
After several crashes including one in which the machine announced "you have gone where no man has gone before," we threw in the towel on becoming elderly astronauts.
Our next stop was the city zoo for a tour with head zookeeper Bud Wiser. (Is this a great handle, or what?)
With nearly 300 animals, the zoo and its grounds are quite impressive for a town of 30,000.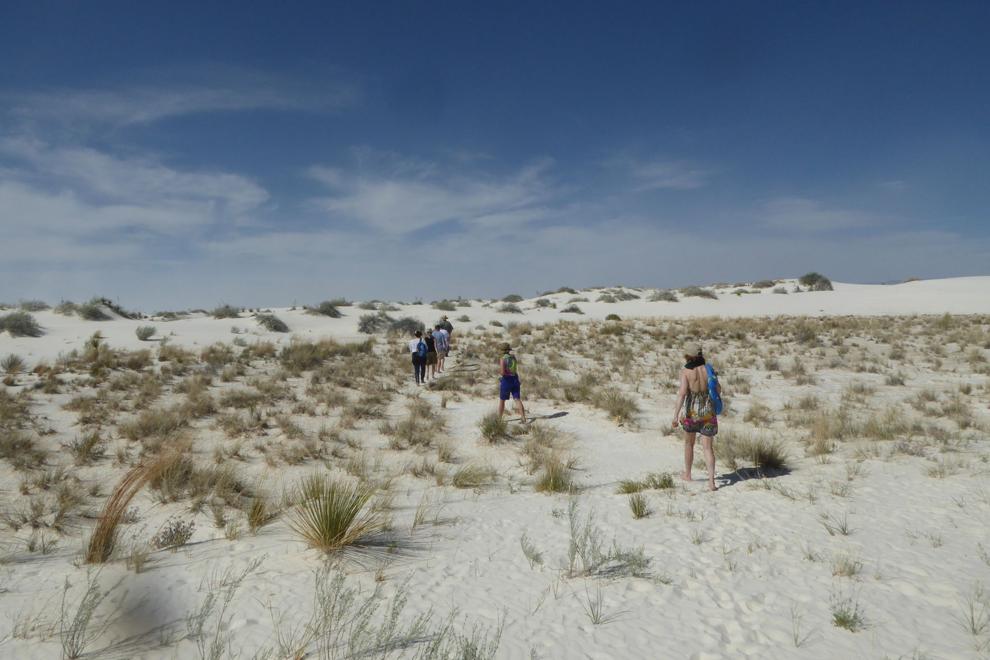 During the afternoon, we visited nearby White Sands National Monument for a guided hike with Ranger Kelly Carroll. Even on a hot day, as ours was, the 275 square miles of glistening white gypsum dunes remain cool.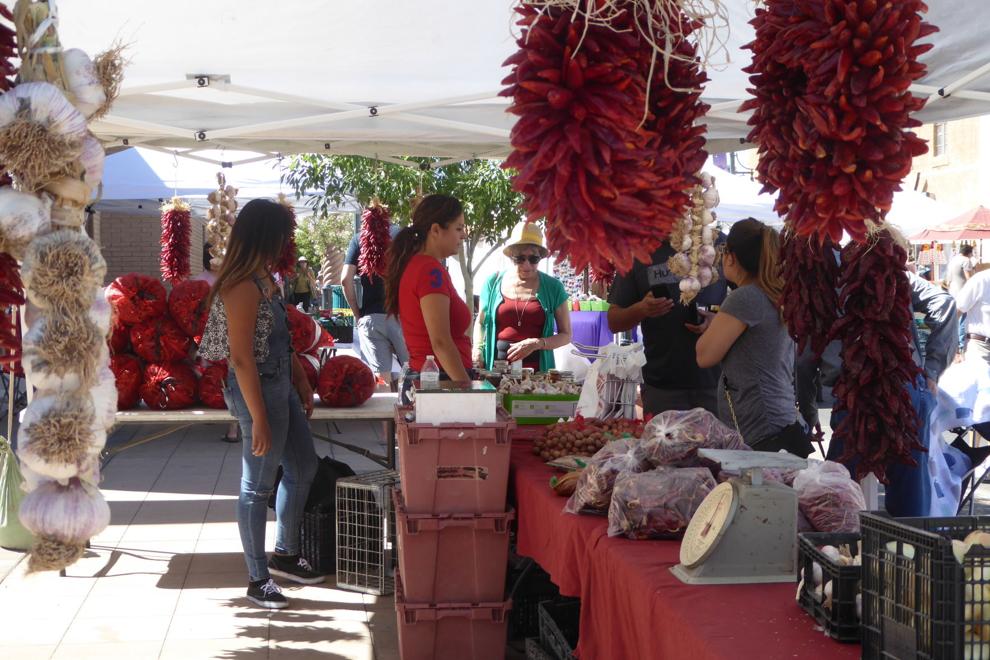 Day Cinco: After a final night in Las Cruces, home of New Mexico State University, we paid a visit to the weekly Saturday Farmers and Crafts Market where we strolled several blocks of offerings of seasonal produce and hand-made craft items.
It was a relaxing end to a 600-mile whirlwind trip before heading to the El Paso airport and our return home.
David and Kay Scott are authors of "Complete Guide to the National Park Lodges" (Globe Pequot). Visit them at mypages.valdosta.edu/dlscott/Scott.html. They live in Valdosta, Ga.
​